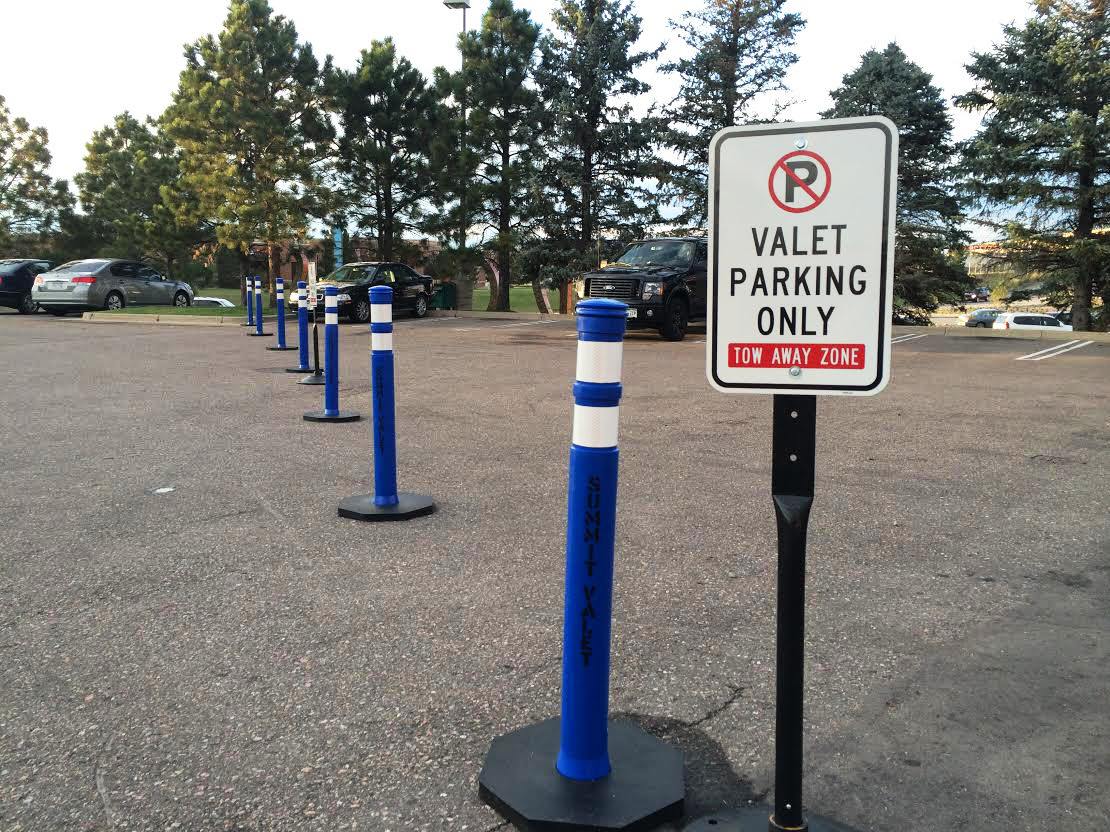 When fixed bollards are not an option or when you have a parking configuration that changes by the event, we have tall delineators for valet parking areas and parking lots available in black, blue, red, yellow, orange, green and white. Think of them as portable bollards. Keep traffic within their designated lanes, separate taxi's, limousines, drive thru traffic, taxi and valet traffic with color designating delineators. Reflective collars/bands allow for night use. These portable dome top delineators are a great alternative to fixed post bollards and feature a smooth rounded top and compared to loop top or grab top construction delineators and channelizers.
46″ High, 4.125″ Post, 12 lb base included
Two Reflective Bands
White, Green, Lime Green, Blue, Black, Red, Yellow with Two Reflective Bands
$24.95 each plus shipping (minimum order of 24 required)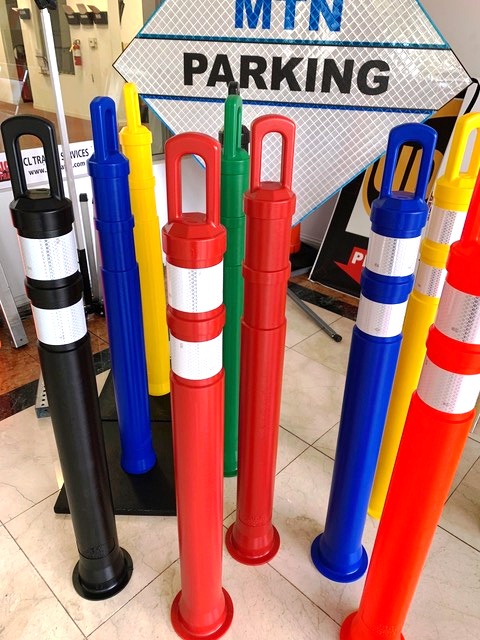 TRAFFIC DELINEATORS
We also have MUTCD highway approved 45″ orange traffic knob top and loop top delineators.
Includes 12 lb base
$24.95 plus shipping
Minimum order of

24

required